Case Studies
Symantec Case Study
Read the full case study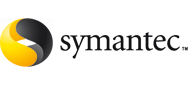 Symantec is a global leader in infrastructure software, enabling businesses and consumers to have confidence in a connected world. The company helps customers protect their infrastructure, information, and interactions by delivering software and services that address risks to security, availability, compliance, and performance. Headquartered in Cupertino, California, Symantec has operations in 40 countries.
Within Idiom WorldServer, the Fuzzy Score is set here to 75%. SYSTRAN automatically translates segments lower than this threshold. Translators review coloured segments within the Browser Workbench.
Our main objective is to offer quality product documentation and technical support to our international customers in a cost effective manner. With the roll-out of our global content management system, we have control over our documentation production process. Our metrics show a 100% increase in word counts managed by our internal translation team since the introduction of SYSTRAN technologies into our localization process. Automated translation software is a powerful innovation when integrated into a streamlined translation workflow. It clearly boosts our globalization capacities.
EADS Case Study
Read the full case study

EADS is a global leader in aerospace, defence and related services. The Group includes the aircraft manufacturer Airbus, Eurocopter, the world's largest helicopter supplier, EADS Astrium, the European leader in space programmes from Ariane to Galileo and MBDA, the international leader in missile systems. EADS largely deployed SYSTRAN on its Intranet. MBDA ensures the continuous enrichment of the translation tool.
"The dictionary coding at the heart of machine translation removes ambiguities so at MBDA, we load a number of noun phrases and verb phrases into SYSTRAN to maximize the coverage rate and enhance translation quality. The higher quantity of expressions contained in the user dictionaries leads to improved translations. The various terms and phrases are initially created by MBDA and then transferred to the SYSTRAN Translation Server on the EADS portal, which is accessible by all EADS users. Even basic machine translations are now of a good quality, meaning the number of requests for expensive human translation services have been reduced. Users are increasingly going to the self-service portal."
Price Waterhouse Coopers Case Study
Read the full case study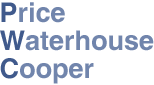 Use and Cost Savings: Based on the success of an initial deployment in Spain, other countries were added one at a time by customizing the system for each new language and adding authenticated access for the users in that country. PwC paid for the service under a global agreement, with individual countries paying for the cost of local customization (that is, adding PwC-specific and department specific vocabulary to the generic translation dictionaries). List price for a machine translation desktop software license is approximately $1,000, whereas a corporate service, including setup costs, ranges from $13,500 per annum for 100 users with five language pairs to $77,200 per annum for unlimited users and five language pairs.
Results: As with most deployments of machine translation, PwC found the main benefit for users to be understanding the gist of documents in a language they do not speak well. The following uses have been identified to date.
Ford Case Study
Read the full case study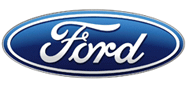 Ford Motor Co. is an example of the MT (Machine Translation) imperative on a grand scale. Ford has manufacturing facilities in Germany, Spain, Belgium, Mexico, and Brazil, where workers assemble vehicles using instructions in their local language. However, all of the instructions are originally created in the United States in English. A single car line can have assembly instructions with as many as 300,000 sentences. Moreover, the instructions undergo frequent changes during the production cycle, requiring quick retranslation and distribution. For such a massive translation problem, MT is the only viable solution.
Ford engineers prepare the assembly instructions using a standardized language. This language has a limited range of syntactic patterns and vocabulary to reduce the possibility of ambiguity. When assembly instructions are prepared, each standard language sentence is stored as a record in an Oracle database. Ford developed its own artificial intelligence system to check the sentences for conformity to the Standard Language rules. When Ford needs to translate the instructions for a particular vehicle and language, the appropriate records are sent to the SYSTRAN MT system, where they are translated using Ford's customized dictionaries and rewritten to the database. The translated instructions can then be sent directly to the PCs of Ford workers at manufacturing sites worldwide. Currently, Ford is producing MTs in four languages: German, Dutch, Spanish, and Brazilian Portuguese. The database, SYSTRAN system, and customized dictionaries are integrated into Ford's Global Study Process Allocation Process (GSPAS), a system for managing labor and manufacturing costs for Ford plants worldwide.
Avon & Somerset Police Case Study
Read the full case study

Avon & Somerset Constabulary is the Home Office police force in England responsible for policing the county of Somerset and the districts of South Gloucestershire, Bristol, North Somerset & Bath and North East Somerset. The force, providing service for 1.5 million people, is one of the largest in England.
SYSTRANLinks fires information back to the SYSTRAN web site and returns it when the translation is complete. It literally takes seconds. It's a very cost effective solution. We have had good feedback with regards to community policing, it has really helped the force. Importantly it has also encouraged victims to report information about crimes that otherwise they may not have. Citizens can now engage with the police on their own terms and this ensures a good relationship.
Peter Bridger, Senior Web Site Programmer, Avon and Somerset Police.
Gilbane Group Case Study
Read the full case study

Symantec is a global leader in providing security, storage and systems management solutions to help businesses and consumers secure and manage their information. Headquartered in Cupertino, Calif., Symantec has operations in more than 40 countries.
Marking its 25th anniversary in 2007, Symantec published an extensive corporate history, drawing interesting parallels between its own evolution and the Internet-driven information explosion. As the web has transformed from consumer networks to enterprise infrastructures, so too has Symantec, demonstrated by a steady focus on individual and business requirements for online safety. The company's customer-driven philosophy extends to freely accessible thought leadership on topics such as security, storage, performance, compliance, and IT risk management, providing knowledge value in addition to products and solutions.
Lincolnshire county Council Case Study
Read the full case study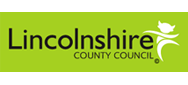 Lincolnshire, situated on the East Coast of England is the UK's fourth largest county. It stretches from the River Humber to the Wash, and like an increasing number of local authorities has a growing population of immigrant workers.
Just a few thousand pounds per year to fully address our translation needs and provide a multi-lingual communication is amazing value. To date, the quality of output has been good. We were never naive enough to believe that our pages would be as fluent or literal as a manual translation, but if visitors understand enough of the web content to get a flavour of its meaning, then there can be no argument for not using it. Using SYSTRAN, we're in a position to make the content of the entire site available to citizens for whom English is a second language.
Peter Barton, Head of Web & Information Services, Lincolnshire County Council.
Gaumont Case Study
Read the full case study

When Stuart McKay, a freelance film archive researcher, was looking for historical footage of the First World War for a new British TV series, he naturally turned to the Web for information about relevant holdings in French film archives. France, the birthplace of cinema, has a vast range of holdings of early film in its military and government archives. But what made Stuart's search particularly fruitful was the availability of a remarkable online database listing the complete historical footage held in the Cinématique Gaumont newsreel archives. And above all, the ability to search this database in the universal language of professional media searchers - English.
The Cinématique Gaumont is a French film library offering the largest range of French language newsreel and other film holdings of its kind. Information about the archive is accessible via the Internet, offering film researchers an unparalleled database for searching cultural and historical material on celluloid, viewing excerpts and then ordering them. To render this facility as universally accessible as possible to researchers like Stuart McKay, Gaumont contracted SYSTRAN to provide an ondemand translation solution that would enable researchers to retrieve the database and read its film descriptions in English. Gaumont has been able to substantially grow its market for newsreel film archive users by combining the ease of access afforded by an online database with the communicative effectiveness of SYSTRAN's Machine Translation technology.
Customer Feedback