SYSTRAN Translate API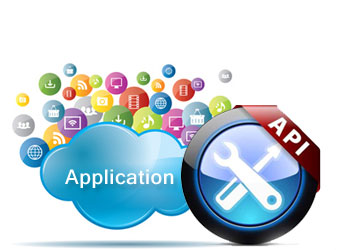 Systran has multiple products that give you access to the power Translate API that allows you to automate your translation projects.
Easily integrate language translation into your own application, third-party software, including desktop-based software, CMS systems, Web sites or Widgets. The API is based on standard TCP/IP architecture, and requires minimal resources and effort to integrate into your site or application.
Systran's powerful language translation API is being utilized by thousands of companies worldwide as an invaluable tool for translating large volumes of data with the speed and accuracy required in today's marketplace. In fact millions of documents are translated daily using Systran.
With the explosion in available data, Systran is also the number one choice for companies and government agencies requiring a solution for translations in data mining and eDiscovery. With a translation API built into your project you can analyze, mine & visualize data in foreign languages in seconds.
Systran Introduces Two Innovative Advancements
(being updated, new API just released)

Contact us for information

Systran has been the pioneer and leader in the translation industry for over 40 years and recently introduced two additional innovations that is taking translation accuracy to a new level, Systran Hybrid Translation Engine and Systran Training Server.

This breakthrough combines the advantages of linguistic technology with statistical techniques so the software automatically learns from existing and validated translations. SYSTRAN's hybrid machine translation solution is easy and quick to customize. The self-learning techniques allow users to train the software to any specific domain or business objective to achieve cost-effective publishable quality translations.
The Open API is Available in two Systran Products:
SYSTRAN Demos
We can set up a testing environment that will give you hands on experience with the API a sell as options for testing translation accuracy.