SYSTRAN Enterprise Solutions
For over 50 Years SYSTRAN has been the leader in machine translation technology and continues to deliver the most accurate translation software available. Our latest enterprise solutions all include the highly accurate Pure Neural MT ™ translation engine that uses Artificial Intelligence coupled with Deep Learning to deliver translations so accurate that in some cases, it's hard to tell the difference between human translators and the computer.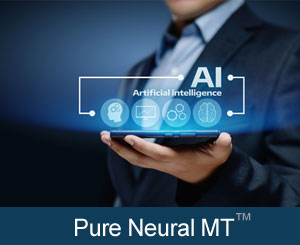 SYSTRAN's Pure Neural MT ™ is a game changer when it comes to translation software (aka machine translation). AI technology with deep learning applied to machine translation is delivering accuracy levels that are now being compared to human translators. Welcome to the future of how companies are saving money on communicating in foreign languages.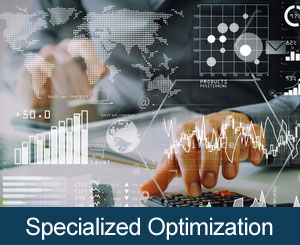 SYSTRAN can optimize neural network performance in a proprietary process called specialization. Adaptation of translation to a specific domain such as legal, engineering, or medical is an even greater improvement over generic neural machine translation. This method improves the level of accuracy even more, much like training a translator to understand specific industry terminology.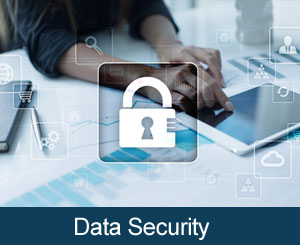 Data Privacy Compliance is critical for many companies. Our secured architecture guarantees data privacy and safety, and also complies with internal security policies. Customer data, confidential information and trade secrets will not leave your company. Select from on-premise or our private cloud license, and our enhanced security protects your critical documents.
Choose from 3 License Types
We can help you communicate in foreign languages more accurately and effectively than ever before.
Select the product that best meets your needs and then select the components you would like added to start saving on your translation costs.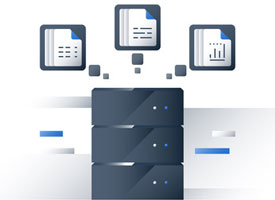 Install On-Premise
Installation behind your own company firewall, complete control over configuration and security for confidential documents.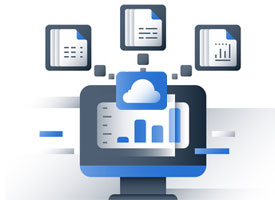 Hosted Solution
Reliable, scalable and inexpensive cloud computing gives you a secure environment without the cost of your own server.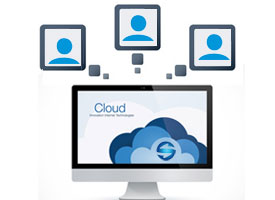 SYSTRAN Cloud
We've bundled the most popular languages in a package that provides a secure environment at an incredible cost savings.

SYSTRAN Enterprise Components:
Choose from a variety of features and customize your SYSTRAN Enterprise edition. Basic options are available in all SYSTRAN Enterprise packages but some are only available in specific packages. Prices vary based on the edition, the tools selected and the languages required. We will be happy to do a custom quote for you.
Application Packs - Translate with MS Office Plug-ins
Deploy the software throughout your company. Employees will have access to tools that allow instant language conversion without learning a new software.
With Microsoft Office plug-ins you will have seamless document translation in Word, Excel, Outlook, and Power Point. Additional support for PDF, text, HTML, XML Open Office, and more.


Application Packs also all you to translate websites from your favorite browser. Translate foreign languages as you surf the web. Support for Chrome, Internet Explorer and Firefox.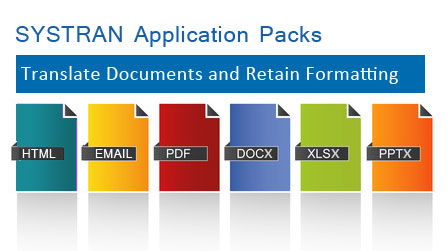 Retention of the Document's Formatting
Keeping your formatting even after translation is very important. With SYSTRAN Enterprise Application Packs the software is designed to translate the text around the images, keep your columns, tables and other document formatting. The software never overwrites the original, the converter creates a new document in the target language.
Automatically converts PDF, Word, Excel, Power point, Outlook and Email.


Learn more, Click Play to watch the video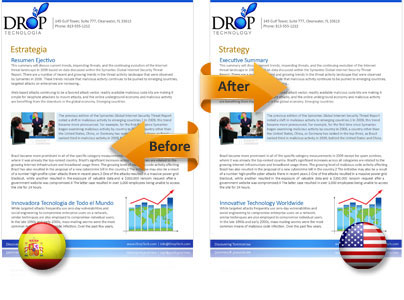 NEW PURE NEURAL MT Engine
The first Pure Neural Machine Translation Engine is here! This new technology is delivering a level of accuracy that is changing the industry forever. SYSTRAN once again leads the way by launching an engine that brings the greatest technological leap in the history of machine translation.
SYSTRAN is able to combine deep learning capabilities with their existing vast amount of resources to provide an engine that is unsurpassed. Constant work by the linguists at SYSTRAN continues to improve the output, making it more powerful everyday.
New languages are being added at a faster rate. Accuracy is no longer the question.
NMT can do what other machine translation methods have not done before – it achieves translation of entire sentences without losing meaning. It views sentences as a whole instead of translating a few words at a time, which substantially improves accuracy, almost to human levels.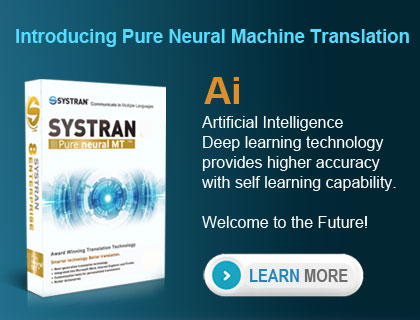 Includes 3 Additional Translation Engines
Our Enterprise edition is the only comprehensive solution able to meet the full range of translation needs. SYSTRAN Enterprise gives you the ability to choose the translation technology that produces the most accurate results.
Rule Based Machine Translation (RBMT)
RBMT has delivered the highest levels of accuracy for over 40 years using built-in linguistic rules that look at the context of words and phrases to determine the translation. Built in large bilingual dictionaries handle ambiguous terminology easily.
Statistical Machine Translation (SMT)
SMT engines create a more fluid, closer to human translation quality using pattern matching of pre-translated sentences from large amounts of previously translated data. Statistical can have a higher output quality when trained on industry related data.
SYSTRAN Hybrid Machine Translation
SYSTRAN has developed the first Hybrid translation engine in the industry. This innovative technology combines the best attributes of rule-based and statistical translation engines. The merger of these two technologies into a hybrid solution decreases the amount of data required to train the software, and also reduces the size of the statistical models required while maintaining higher accuracy levels.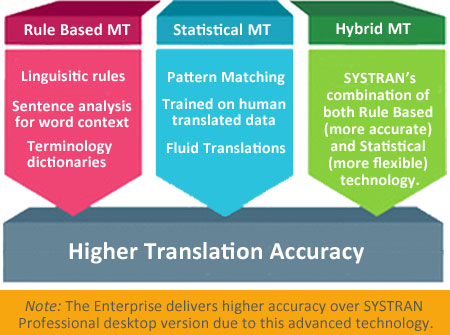 SYSTRAN PNMT Customized Model
Systran's training server gives you the tools to build the statistical translation component. By utilizing existing translated content to automatically teach the software your terminology and style of writing.
The software learns to accurately translate new information by analyzing previous human translations. This additional module can dramatically increase translation accuracy.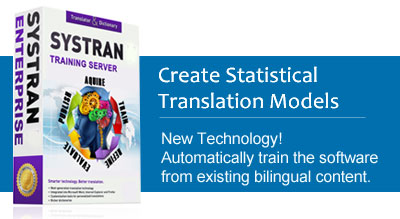 Text Translator and Dictionary View
Translate as you type or copy and paste text for easy review. Hover over a word in the source language and see the word highlighted in the target language. An easy reference dictionary appears in a window on the right with alternative translations displayed for words and phrases.
Color coding makes it easy to identify words that need to be added to a custom dictionary to improve accuracy. Translation Memory matches are color coded with fuzzy match rating.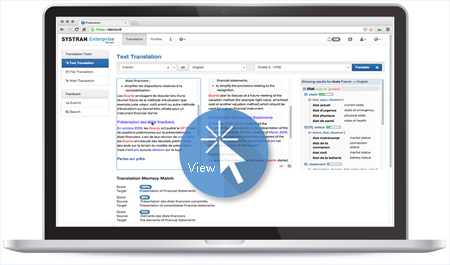 Quick File Translator
Users can log in the the server to translate documents from the console without having to open them from the desktop. Translate one file or batch your translation job.
Supported formats include: TXT, RTF, DOC, DOCX, XLSX, PPTX, PDF, XML, HTML, Open Office documents and more.
After translation, open the file in the SYSTRAN Translation Editor and review the original and the newly translated document side by side.
Manage your translations from this easy to use console.

Post Editing - Side by Side Document Review
Review documents with perfect sentence alignment. This side by side view of the original (source language) and the translated document (target language) let's you refer back to the original for easy reference when proofing and editing.
You have the option of using two views:
Context View: Displays the full documents side by side.
List View: Displays the document in matching sentence segments.
With both of the views above,each sentence appears in a text box on the bottom of the window that allows you to easily make changes and automatically save them in your translation memory.

Additional Screenshot - Sentence View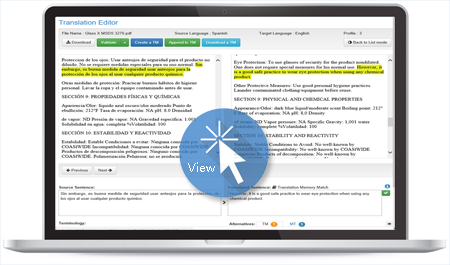 Build your own Custom Dictionaries
Building dictionaries is easy and one of the fastest ways to train the software to learn your own terminology. Powerful coding indictor helps confirm if your entries are matching the context of the word usage. Master dictionaries are automatically available to any user.
User Dictionary Builder
Translation Memory Builder
Normalization Dictionary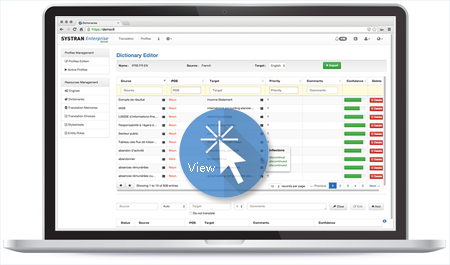 Translation Memory Tools
Translation memory (TM) can be one of the most powerful tools to use with automated translation software.
Systran's translation memory allows you to edit the translations and easily store those edits so they can be reused for future translations. Many companies have documents that share common repetitive phrases and sentences. Never translate the same content again, have the software store that content.
As you proof the translation results, the software will give you a fuzzy match score for phrases or sentences that are either identical or similar from past translations that were detected so you can select the best match. Easily improve consistency between translations.
SYSTRAN also supports TMX format, the industry standard for translation memory files. Often translation agencies have these files and you can instantly train your software by importing and reusing these resources.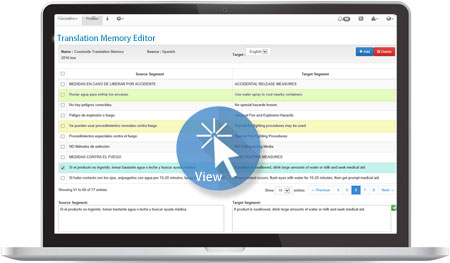 SYSTRAN Technical Dictionaries
SYSTRAN includes 21 Industry specific dictionaries that contain millions of technical terms and phrases. Choose from 5 main categories:
SYSTRAN Business (Economics/Business, Legal, Political Science)
SYSTRAN Industries (Automotive, Aviation/Space, Military Science, Naval/Maritime, Metallurgy)
SYSTRAN Life Sciences (Life Sciences, Earth Sciences, Medicine, Food Science)
SYSTRAN Sciences (Computers/Data Processing, Electronics, Mathematics,
Mechanical/Engineering, Photography/Optics, Physics/Atomic Energy, Chemistry)
SYSTRAN Colloquial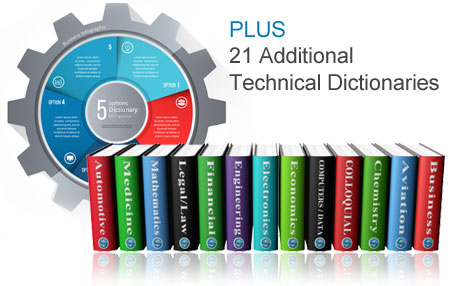 Secure Translation on Your Server
Confidential Data Security
In today's environment data security is extremely important. Many companies work with confidential documents that not only need to be secure, but also meet industry regulatory compliance standards.
With SYSTRAN you can install the software on your own server, within your own network behind your firewall. Translations never leave your network or go out over the internet.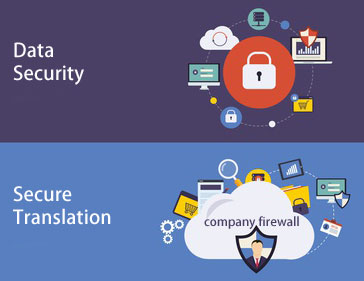 SYSTRAN API (Secure)
Customization, integration and control is the number one request for many large companies that need to automatically translate their content applications, databases or thousands of documents (with formatting) quickly. Integrate translation software into enterprise applications for content management, search, manufacturing processes, e-commerce, and document management work flows.
The Open API is able to support unlimited user access and millions of real-time and batch translations per day. Utilizing a REST or SOAP protocol for internal and external communications, supports universal file formats. Interface with third-party applications through its open API packaged in standard Web Services (WSDL) and AJAX for JAVA based architectures as well as COM object within Windows environment. The application can even be integrated into a corporation's document workflow environment.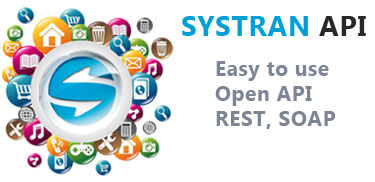 SYSTRAN Plug-ins for Seamless Integration
SYSTRAN Enterprise includes plug-ins that allow you to connect to additional technologies for a full turnkey solution.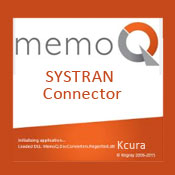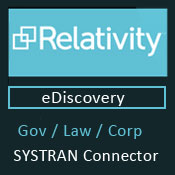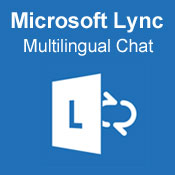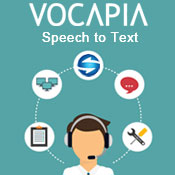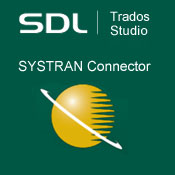 Schedule a Live Demo and Request Pricing
Let us show you how this exciting new technology can start saving your company money on translation costs.
Tour the software features
Compare Rule-based, Statistical and PMNT
Test Translations on your documents
Learn about additional capabilities
Compare pricing options and products
We guarantee you'll be impressed!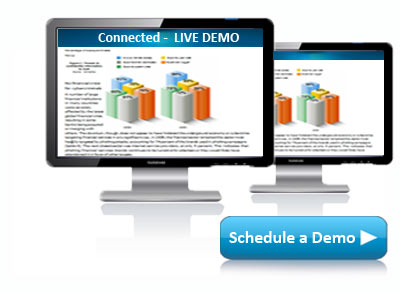 See a list of languages available: LANGUAGES