Case Studies
SYSTRAN software as been the proven leader for over 40 years in the development of translation technology.
Read actual case studies of companies that are utilizing the software.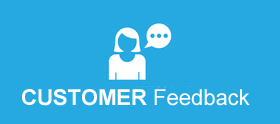 Customer Feedback
We constantly strive to make sure we deliver superior products and services.
Take a moment to see what our customers think about the products and the customer service our company provides.