Create Your Own AI Model to Improve Accuracy
Like having a human translator that understands your industry's terminology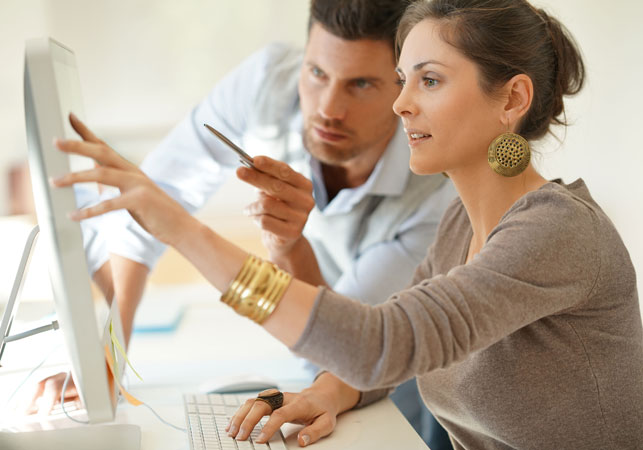 Create Custom Translation Models
SYSTRAN offers a large translation engine that's trained on generic content. Although it delivers a high level of accuracy, you may work in an industry that has specific terminology or need to localize your translations for a specific area.
With SYSTRAN Model Studio you can easily create your own customized translation model, trained with your own translation memories or bilingual data. By doing this, you can increase the translation accuracy significantly.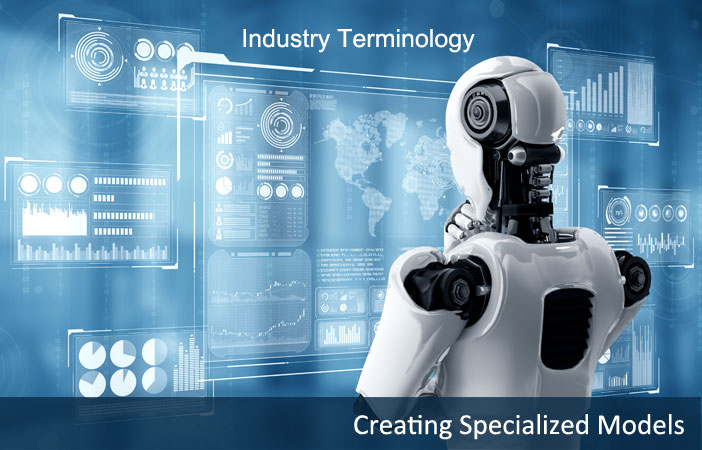 Start With An Existing Model
You don't have to build a model from scratch. SYSTRAN already provides a large catalog of pre-built models that you can start with and customize it with your own data. 
SYSTRAN's catalog is available in More than 50 languages with dozens of popular domains (Legal, Medical, Finance, IT, etc.) available!
Using existing translation models can save time and effort in creating your models.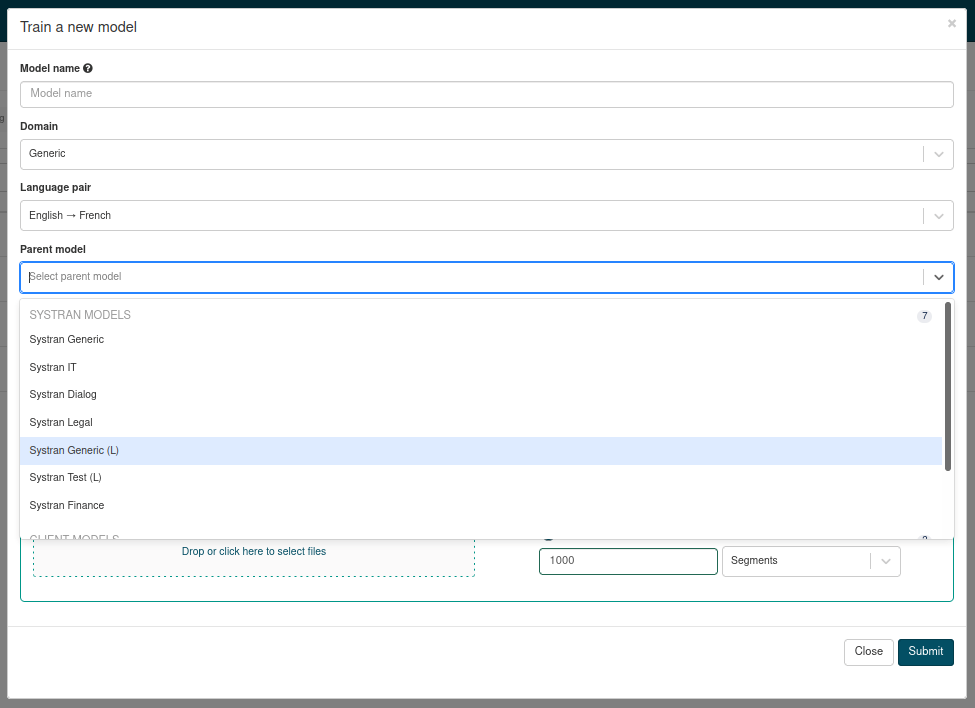 How To Train A Translation Model
Locate your Translation Memory, or bilingual data and simply upload it using Model Studio's point and click interface. You won't need a large Translation Memory or set of documents to see an improvement in accuracy.
Model Studio will automatically clean your data as it's uploaded, removing duplicates or sentences that are problematic. During the fully automated training phase, the data is processed and analyzed to produce a high-quality, robust translation model.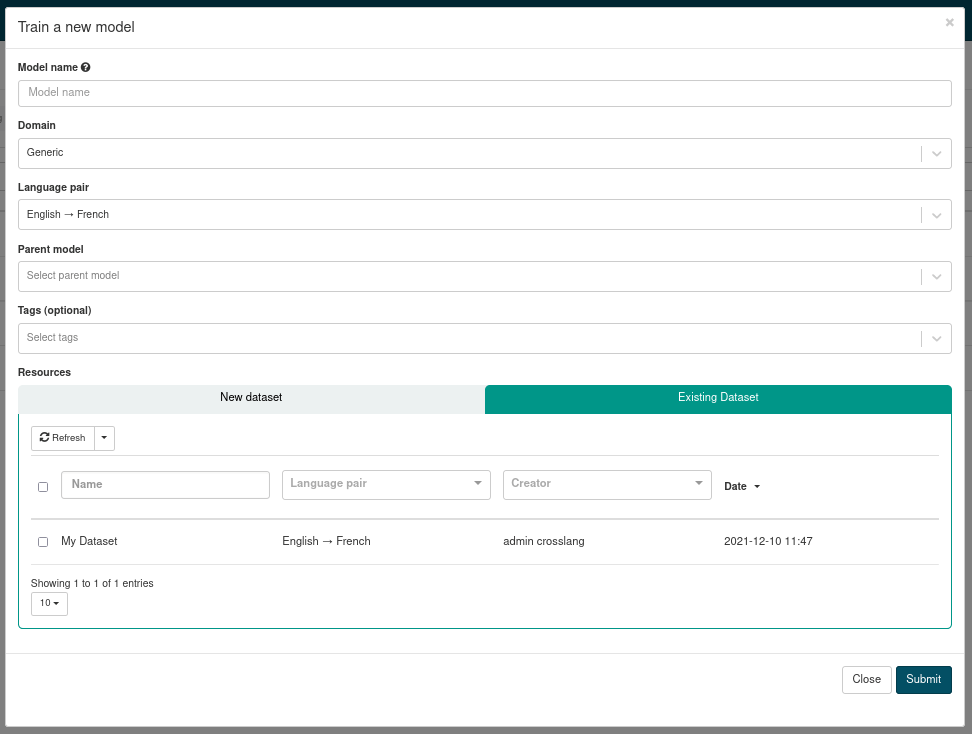 Compare your Model's Accuracy with Model Studio's Automated Scoring
SYSTRAN's automated model scoring module allows you to evaluate your translation model's performance. By scoring the translation produced by a user's model against a reference translation of the same source text, users can compare their model's performance with up to two other models. 
This can help users assess the quality of your model and identify areas for improvement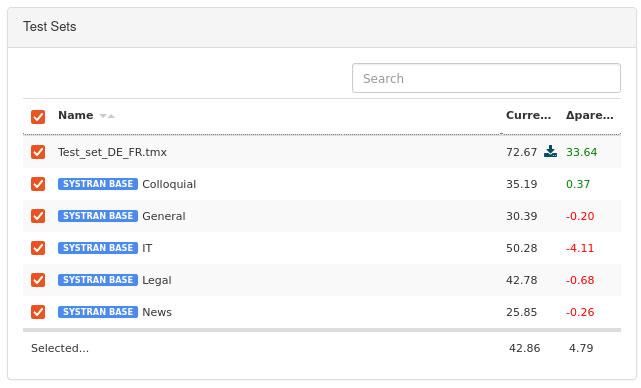 Your Data Remains Completely Secure
SYSTRAN has been the software of choice for over 50 years providing over 30 Federal government agencies in the USA, as well as governments across the globe. Data privacy and security is of the utmost importance to us. SYSTRAN has a strict policy of not using nor exposing the data that you will upload in order to create and train your translation model.
Your data remains entirely secure during the entire training process and is not used for any other purposes than your own model training. We are also relying on a trusted partner, OVH, to provide a technical infrastructure that is robust and compliant with GDPR regulations.