Powerful pre-built plugins that are ready to integrate translation technology into your favorite enterprise application.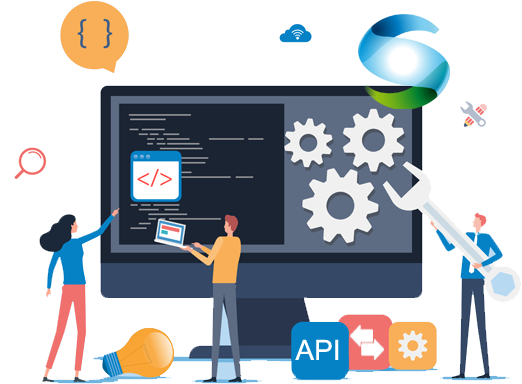 Easy integration with SYSTRAN Partner Applications
Our Translation technology can be integrated into a variety of partner applications using pre-built connectors or the SYSTRAN API. The REST architecture can be used to make calls to SYSTRAN translation services via HTTPS.SYSTRAN Pure Neural® Server can be queried massively from fixed or mobile devices, IoT products, and dozens of third-party office, web, or chat applications.
SYSTRAN Enterprise Server supports unlimited user access, millions of translations per day, and seamlessly integrates into business applications and document workflows. It helps companies handle multilingual challenges in collaboration, content management, eCommerce, customer support, business intelligence, knowledge management, eDiscovery, and procedures workflows.
SYSTRAN Connectors for Cat Tools / Translation Management
SYSTRAN Connectors for Business Process Automation
SYSTRAN Connectors for Speech / Human-Machine Interface
SYSTRAN Connectors for Content Management (CMS)
SYSTRAN Connectors for OSINT - COMINT
SYSTRAN Connectors for eDiscovery
Quick look at memoQ Connector
Are you looking forward to integrating your translation management system (TMS) with a state of the art machine translation engine? Learn how memoQ connects with Systran's latest neural MT engine, an on-premise solution compliant with upcoming General Data Protection Regulations (GDPR).