How to Save Using Translation Software
There is an increased need to engage more effectively and access information worldwide, and not just for individuals but also for many growing businesses. With the world becoming increasingly connected and foreign clients reaching out to different businesses via their websites, brochures and even Social Media, the demand for professional translation solutions is rising significantly.
As a business, you are dealing with foreign correspondence, legal contracts, marketing materials, manuals and even a business site that needs to be translated into foreign languages. This makes the use of translation software essential to any business. While it's important to reach out to customers in foreign countries, the high costs are an issue that prevent many businesses from expanding outside their country of origin.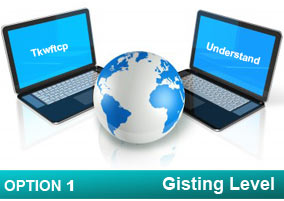 Option 1 - Automatic Gisting
Designed to deliver the basic meaning of a non-critical document in seconds without having to spend time converting the text by hand.
Instantly translate documents to understand the basic meaning.

No need to wait on a human translator. Great for quick communication in real time..

Easily save time and money by rapidly translating large volumes of foreign language data.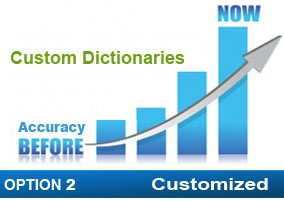 Option 2 - Customized
You are still using the gisting level option but you can easily improve the results by overriding default translations to deliver a higher level of accuracy.
Build additional custom dictionaries to teach the software your terminology

Select the proper alternative translations that are suggested by the software.

Use SYSTRAN's Project Manager dictionary tools to identify words that need to be added to a custom dictionary.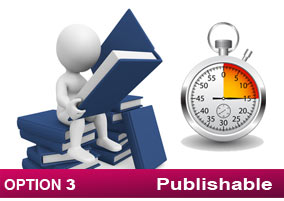 Option 3 - Publishable Results
For critical documents that require 100% accuracy, combine both a human and automated translation software to increase your productivity.
Side by Side proofing and analysis tools help to provide a work bench that is designed for the translator.

It can be faster to edit a document after translation rather than translating from scratch.

Build comprehensive dictionaries, translation memories both automatically and manually.
Systran Translation Technology leads the Industry
Systran is the recognized leader in the translation industry, with over 4 decades of research and product development. This translation software is being used by both professional translator and Fortune 500 companies that need a reliable, accurate and affordable solution to translate their documents. So, what are you waiting for? Get yours today!