SYSTRAN Office Translator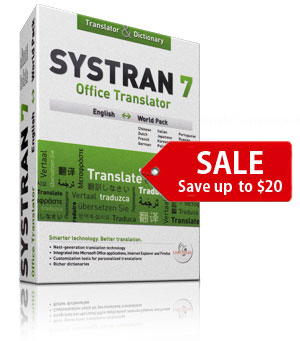 SYSTRAN Office Translator is designed for the smaller translation jobs. Instantly understand the meaning of foreign language documents. Easily translate full Microsoft Office documents with one click. No cutting and pasting required. .
Languages Available: (Single Language or Multi-Language packs available)
English to/from: Spanish, French, German, Italian, Portuguese, Polish, Swedish, Dutch, Russian, Japanese, Korean, Chinese, Arabic
NOW ON SALE: Price Range: $179.00 – $229.00
(Prices depend the Language Pack selected)

Also See: Home Translator || Business Translator || Premium Translator
Translate Full Documents with one Click
MS Office – Word, Excel, PowerPoint, Outlook Translate full documents with just one click from your Microsoft applications.   Automatically integrates with Word, Excel, PowerPoint, Outlook and Internet Explorer by adding a translate button at the toolbar at top of your program.
Email - Translate Outlook Emails – both  incoming and outgoing in seconds. Excellent for quick communication with others worldwide.
Internet Explorer & Firefox – Quickly translate foreign language websites and see the original beside the newly translated page.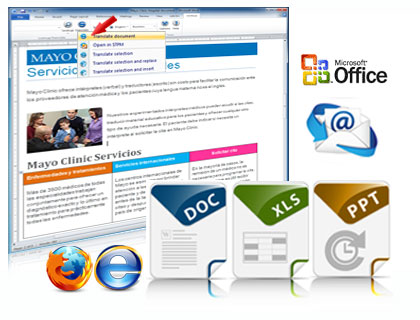 Retain Formatting in Microsoft Word, PowerPoint and Outlook
Easily translate smaller documents (up to 20 pages at a time)  in Microsoft Word and retain your formatting.
Perfect for quick correspondence with foreign language speakers. Never worry about having to learn new software.
Note: Translate up to 20 pages at a time


Learn more, Click Play to watch the video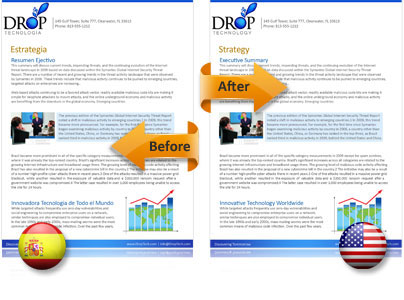 SYSTRAN Interactive Translator
Instantly translates text as you type. Excellent for communicating in real-time with foreign language speakers, use the tool to translate back and forth with another person. More accurate than a speech translator.
Although you can easily convert a full document, there are times when you just need a quick translation for a sentence or paragraph.
This tool also allows you to see alternative meanings. As you translate you can hover over specific words to see alternative translations for those words from the dictionary in the window pane to the right.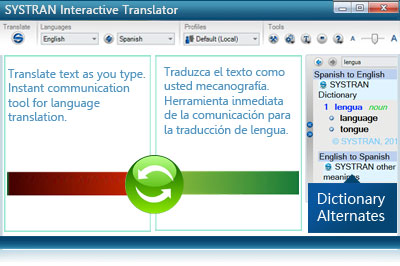 Dictionaries included in SYSTRAN Office Translator
Office translator utilizes SYSTRAN's general multilingual dictionary that is designed to deliver an impressive level of accuracy for general everyday terminology.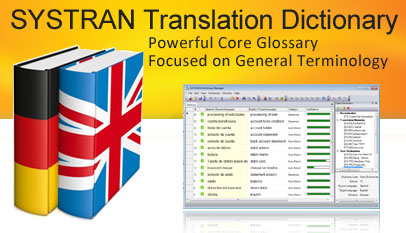 Build Your Own Custom Translation Dictionary
Creating your own dictionary can train the software to understand your most common terminology and override the default translation if needed. Perfect for those who want to increase the accuracy.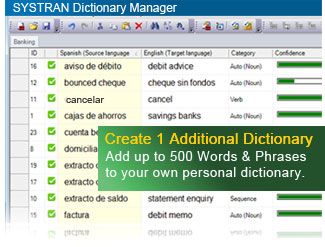 Translate without Internet Connection
Translate your documents with complete security, no internet connection required. Perfect for the traveler who needs access to their language converter from anywhere in the world.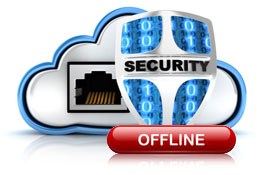 SYSTEM REQUIREMENTS
CPU
PC with Intel® Pentium® 1.2 GHz processor, or equivalent AMD® processor, or higher
Operating System
Microsoft® Windows (32- or 64-bit OS) XP, Vista™, Windows 7, Windows 8, and the New Windows 10
Ram
Minimum 1GB RAM (Windows XP), 2 GB RAM (higher Windows versions)
Microsoft Office
Microsoft® Office® (32 bit) XP, 2003, 2007, 2010, 2013 (Note: Office 365 not supported)
Hard Drive Space

300 MB for base software
100 MB per language pair
500 MB available free space during installation plus additional space as needed to unzip downloaded product

Web Browser
Microsoft® Internet Explorer® 7.0 or later, or Mozilla® Firefox® 4.x or later
Note:
Does not support Microsoft Surface Pro Operating Systems