SYSTRAN Links - the Future of translation
We believe SYSTRANLinks to be the natural evolution of software translation. That's why we took it one step further creating a product that not only has the flexibility and performance you need, but is also available for a fraction of the cost you would normally pay for other translation solutions. Sign up for an account now as we are sure you will agree that the future of website translation is here. So, what are you waiting for? Get SystranLinks today!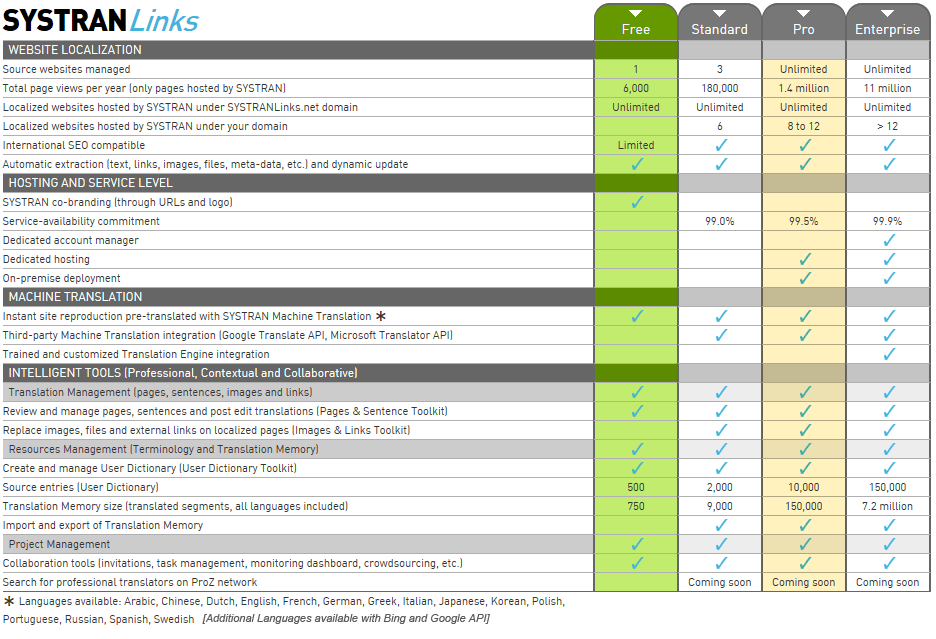 How can I get SystranLinks?
Simply fill out the form below to show your interest. We will then contact you and get you signed up for the SystranLinks package of your choice.