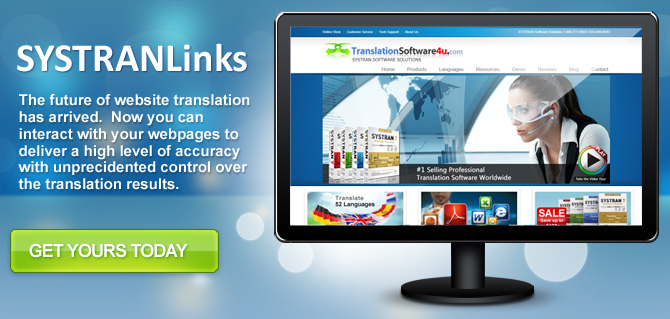 Do you want to build an international presence on the Internet and reach new customers in multiple countries like Spain, Japan, China, Germany, France and many more? Do you wish to connect with these audiences in their own languages? Wouldn't it be great if there was something that could help you create geo-friendly web content in a heartbeat without having to pay a fortune on website localization?
This is where SYSTRANLinks comes in. We are very pleased to announce the launching of a brand new website translation tool that will bring a completely unique language reproduction experience.
What is SYSTRANLinks?
SYSTRANLinks is the most powerful website translation solution on the market that allows you to reproduce your site into multiple languages without needing any technical knowledge. It gives you complete control over your converted versions and you can also have professional translators tweaking your content from an easy-to-use Content Management System platform. Systran has been the leader in translation techology for over 40 years and this new system is an incredible jump to the next level.
Why get SYSTRANLinks?
Translate an Entire Site in Seconds
Convert your entire website in any language you want with just a few clicks. SYSTRANLinks will translate every paragraph of text as well as meta-data and graphics. Not 100% happy with the first version? Simply go in and edit it to perfection. Complete control over the translation process ensures the message your customers are seeing is accurate.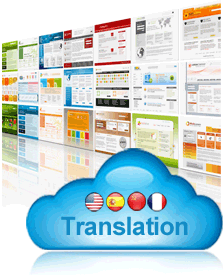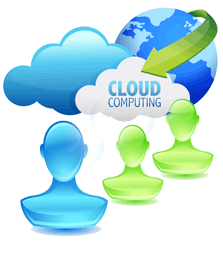 Complete Control with Collaborative Platform
The powerful cloud-based platform includes all the tools you need to tweak and fine-tune the converted web pages. You can also have several professionals work on specific language versions of the site at the same time because all the changes are centralized and saved in the cloud.
Assign tasks and track the progress and validate the work of anyone on the translation team. Plus, you can get visitors involved by giving them the option to contribute and suggest alternate translations.
Simple CMS to Manage Projects
SYSTRANLinks comes with a user-friendly CMS platform that makes it so easy to manage your localization projects, site by site, language by language. Translators and editors can make real-time changes on the live pages without needing any technical knowledge.
Manage one or multiple websites at the same time. Powerful controls allow your team to login and work on the site 24hrs a day.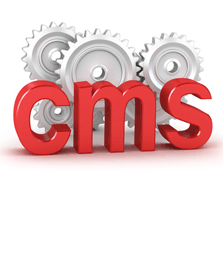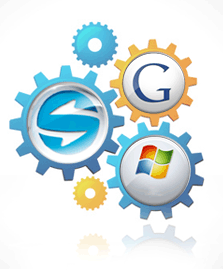 SYSTRAN plus 3rd Party Translation Engines
Use the powerful Systran Translation Engine or enjoy the first control panel for Third-party Machine Translation integration (Google Translate API, Microsoft Translator API) that leverage your resources.
Over 100 additional languages available to extend the reach of your company even further around the globe. Complete control allows you to use different engines for each language. Mix and match, you decide.
Smart Technology Tools
SYSTRANLinks includes a variety of powerful tools that can help increase productivity, such as SYSTRAN's high-performance Hybrid Engine, Dictionaries, Translation Memory, crowd suggestions and even other widely-used web translation engines. All these tools are invaluable to controlling the level of accuracy of your translations.
Manage your translated images to match the reproduced version of your site. This ensures absolutely everything on your site is converted into the language of your choice.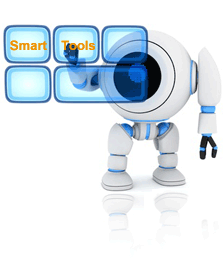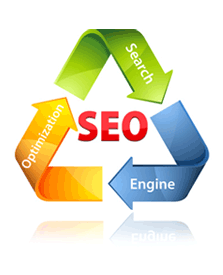 Improve SEO Performance
SystranLinks is internationally SEO compatible, which means you can enjoy the benefits of creating websites that are automatically optimized for your multilingual customers and are also cached and indexed by search engines. Even your important title tags, meta descriptions and other meta data is automatically converted into the language(s) of your choice.
Easy proofing and editing tools allow you to control over the accuracy as well as the ability to optimze your pages with the right keywords and phrases.
SYSTRAN Links - Compare Plans
Our SystranLinks plans are designed to meet both your budget and your needs. Even if you decide to start with the Free version, you still get to try out some of the most powerful translation tools available.