---
Translation Software for Government Agencies
Leader in Translation Technology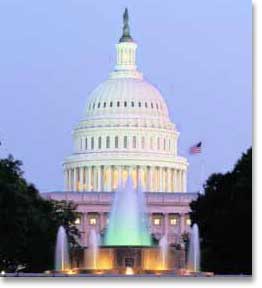 For government agencies translation software has become a very important communication tool over the years. The one company that stands out above the crowd in delivering this type of software is Systran.
Systran's patented technology is backed by nearly 40 years of providing translation software (machine translation) technology to the U.S. Government. This translation software is used by U.S. intelligence agencies (FBI, CIA), Department of Defense, NASA, Commission of the European Communities, United Nations and more.
Millions of federal related documents are translated daily using Systran Enterprise language translation software.
The Federal, State and Local Challenges
When working with Federal, State or local government documents, the challenges are often the same, large quantity of documents and forms need to be translated quickly and efficiently. The task is overwhelming for human translators alone.
The translations need to be accurate and use consistent terminology. Often with human translators alone the style of writing and terminology used can vary greatly. With software you maintain consistency and use tools that help you manage your complete translation project.
To keep up with the demand agencies would need to hire an army of human translators to keep up with the ever-increasing volume of data that needs to be translated into multiple languages.
Why use Translation Software?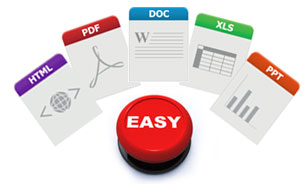 Automated translation software gives the ability to effectively communicate in multiple languages while reducing the costs of traditional human translators alone.
SYSTRAN solutions can provide you with a basic gisting level or move into a near human translation quality with additional tools and applications.
Using software has proven to be a successful tool for many agencies, from providing bilingual information to the community, to law enforcement using the software to analyze large amounts of data for National, State local security.
What's new in Language Translation Technology?
The advantages of using an automated language conversion software are vast. It allows you to translate millions documents and chunks of data in a very short time frame. In the past we have always talked about the 'gisting' level meaning that you could only get a rough translation and get an idea of the meaning but now with SYSTRAN's Training Server you can get a much higher level of accuracy with a near human fluency.
One of the best features is the ability to create support for languages that have not even been developed. With this new technology the world is about to see every language supported in the near future by just using automated software tools.

Government Agencies - Translate your Website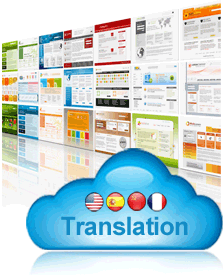 SYSTRAN has released the next generation of the software that takes a step into the Cloud. The Cloud allows you to run the software on your servers and allow access to all your field offices or agencies. Translate online forms, web content and documentation, intranet or internet.
Complete content management and collaboration tools allow multiple translators to log-in and and manage your projects with admin tools to oversee the entire process.
Communicating in foreign languages just got easier and best of all, less expensive!
Translate your website in seconds and communicate with your community.
Ready to get started?
We provide a variety of solutions that meet all requirements and budgets. Find out more about each of our professional products and get yours now!