---
Data Mining Language Translation Tools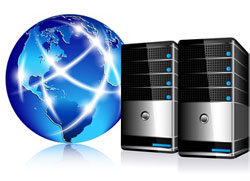 Electronic Data and Databases
In the current Information Age in which we all live, information in the form of electronic data has been stored in large databases. Many companies have their own databases filled with stored data collected from either customers or saved information. One of the largest type of databases are those holding public records. For example, trademarks, patents, criminal records, licenses, court documents, the list can go on and on. With the web social media and web content is growing at exponential rates.
As technology has improved, and the costs of electronic storage have become cheaper, more and more data and text is being stored electronically by corporations around the globe, in many different languages. While it is wonderful for a corporation to have a large massive data bank at its disposal, the ability to access and use that data is paramount to its value. To accomplish this task a process called data mining, or text mining, is used.
What is Data Mining or Text Mining?
Data mining, also referred to as text mining, is the process of using software to search large volumes of data or text to extract out specific, relevant data for use. One easy to understand example of this technology would be using a search engine on the Internet, such as Google. If you were interested in information publicly available online on the topic of language translation, then you can go to the Google website and type in "language translation" into the search box and Google will return you a list of possible hits on that term based on its large bank of stored information which it has previously gathered. In this example, you are data mining for "language translation."
Data Mining's Biggest Challenge
One of the biggest challenges facing the task of effective data mining today is the sheer volume of multilingual data that is stored. Suppose for a moment that you are a multinational corporation interested in text mining your corporation's data for a specific keyword or phrase for a report you are writing. Now suppose for a moment that your company stores its data in English, French and Spanish. While you can easily text mine for the English data, how do you search the French and Spanish data files without the ability to read or write in either of these two languages? The answer is simple – data mining translation using language translation software!
Many companies also use data mining to pull data from the internet or databases world wide and then require the text be translated in order to search it further. For example there are companies that search public trademark databases in other countries when researching a product for development. Many times a search will produce thousands of documents that would be too time consuming for a human to look through, but with translation software you can program the software to flag specific terminology that can be further researched.
Language Translation Solutions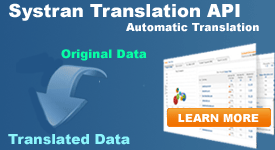 Translation Software gives you the ability to understand foreign language content in seconds. Both Systran Premium and Systran Enterprise Language Translation software packages provide your corporation with the ability to customize the software to recognize specific terminology, phrases, and sentences. Data mining translation allows you to search data stores, documents, and web pages for key terms and then translate the findings into English. Examples of text mining translation search items include, but are not limited to: trademarks, copyrights, patents, news articles, blogs, web pages, records databases, catalogs, and computer hard drives.
The advantage in using a data mining translation software product such as Systran Premium Language Translation software is clearly the ability to customize and train the software to recognize terms and phrases unique to your industry. Additionally, the software is very cost effective, simple to use, and will save a lot of time in the overall data mining process.
Benefits of SYSTRAN Software - "The most heralded aspect of machine translation (translation software) from user surveys over the past 15 years has been time savings." The agency also notes that using SYSTRAN results in manpower savings, cost savings and an increase in overall productivity.
National Air Intelligence Center
Millions of Documents require Automated Translation Tools
Humans cannot physically translate the vast amount of documents that need to be translated, with software millions of documents can be translated at the fraction of the time.
Governments / Law Enforcement / Military - Many government and law enforcement agencies use translation software to monitor and research millions of communications and documents daily, through the web and databases.


Research Companies - Public Databases and the web is filled with information but often you will find valuable information is written in another language and requires translation. Research companies will pull the data, translate it and then present it to clients.


Patent / Trademark Searches - Public databases filled with trademarks and patent documents are searched for relevant documents by companies that are researching a product for development. Many companies research trademarks and patents from foreign language speaking countries.


Business Information Solution Companies - Through the integration of information and technology, companies can use advanced Web technologies and premium information resources to gather documents, translate them and the provide their customers with reports based on the data. Billions of searchable documents from more than 40,000 legal, news and business sources are translated with software.


Court / Legal Document Searches - many attorneys use translation software research data for court cases through public records.

The process of automatic translation (machine translation) will narrow the search down to documents that can be used as is, or companies can have human translators go through the reports in order to pull the documents that require additional attention. Software will not produce translations that are 100% accurate, but they will deliver a gisting level translation. Professional translators can help evaluate and customize the Systran system for more accurate translations.
Ready to get started?
We provide a variety of solutions that meet all requirements and budgets. Find out more about each of our professional products and get yours now!