---
eNews Media Monitoring Translation Tools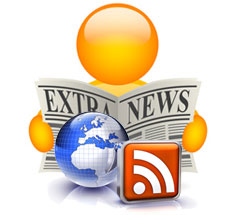 What is News Media Monitoring?
Keeping up with the world has become all the more challenging in recent times. It seems we are inundated with data, and not all of it is easy to read.
Similar to the tracking of social media and branding, news media monitoring helps businesses and agencies understand what's happening in the world.
RSS news feeds are the latest innovation in the industry and allows users to target specific news channels or industries to monitor.
Effectively monitoring the news is not an easy task and beyond the ability for a human to do it alone, it requires additional automation to properly collect and analyze the data. News monitoring software is the most efficient way to capture the data.
With so many news feeds, it can be difficult to keep up with the flow of information, especially when it is foreign languages. Multilingual news has become much more prevalent in the global society, but this does not yet mean everyone is able to understand what is being shared through the news station.
Translating Data with News Media Monitoring Software
Monitoring the news is not an easy task and beyond the ability for a human to do it alone, it requires additional automation to properly collect and analyze the data.
With so many languages spoken around the world, many news casts and RSS feeds are multilingual. Monitoring this information can be even more difficult if you can only speak English.
In order to effectively monitor the news you will need to translate the news content into your own language.
Automated translation software (machine translation) will provide you with an instant news translation tool, a company or an intelligence service will be able to decipher the news as it happens, helping to inform decisions and to help those who need to respond to these events immediately. A news media translator tool is essential in times of highly competitive businesses, acts of terrorism, and other high energy happenings.
SYSTRAN and News Media Monitoring
With Systran Translation Solutions, companies and intelligence agencies will be able to utilize open API to sift through news media results. Acting as a news media translator, this software program will translate the media quickly and accurately, helping to bring the necessary information to the eyes of those who need it the most.
The open API addesses all your integration requirements, easily use this with any news monitoring software.
Our automated translation software solution can be quickly customized to translate industry specific terminology or information, making it usable for any industry.

Translation and News Media Monitoring
Several global businesses and intelligence agencies are already using a news translation tool to:
Translate RSS News feeds
Integrate into News Media Montioring Software
Translate news events and informational pieces as they occur.
Provide multilingual news reports with accuracy.
Reduce the translation costs as only certain news reports will require a human translator.
Our Translation API is the Leading Solution for Multiple Industries:
We specialize in helping companies set up Brand Monitoring solutions for companies worldwide. Let us help you by providing our API expertise in order to help you find a solution for your company and its needs.
Experienced in Helping you find the right solution
We specialize in setting up News Media Monitoring solutions for agencies and companies around the world. Let us help you as we utilize our API expertise to develop a solution which meets your needs.